Dia Road Wins
the Jockey Club of Turkey Trophy in Seoul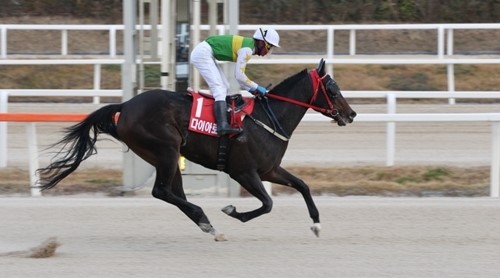 (Dia Road)
Seoul Racecourse hosted the Jockey Club of Turkey Trophy on Sunday, 12 July. 4-year-old Dia Road (Captain Coltish - Gieongnal Geunal / Menifee) owned by Son Byung Choul and trained by Song Moon Gil won the race with its jockey Kim Yong Geun.
Please click here to watch the race.
8 thoroughbreds competed against each other at the race with 82.500.000 KRW prize money, on dirt track on 1800 meters. Okay Queen (Thunder Moccasin - Grand Caravane / Exceed And Excel) finished the race in second place and followed by Lead Money (Exploit – Miss Personality / El Prado) and Seouri Byeol (Limitless Bid - Busanui Byeol / Generous).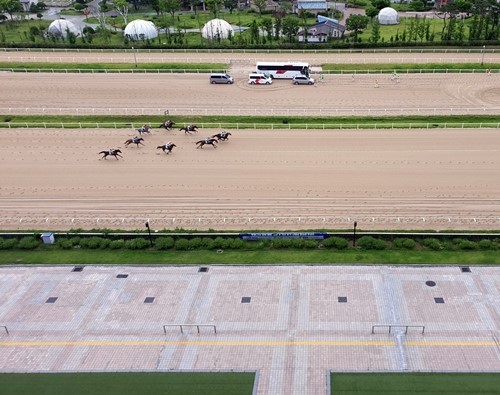 Finish time for the winner was 1.55.80 and the margins were 4 L – 4 L – ½ L. Starting her racing career on 2 March 2019, Dia Road obtained the 7th victory at the 8th start of its career.