VICTOIRE PISA and KLUGER
will be in Turkey Soon!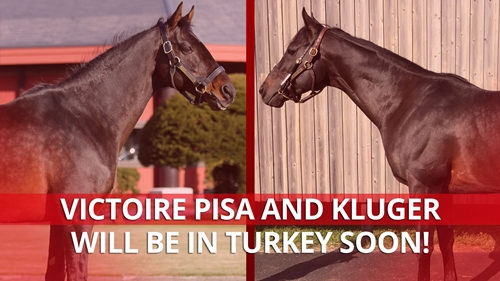 Jockey Club of Turkey has recently purchased 2 stallions to stand at the Club's farms starting from the 2021 breeding season.
Victoire Pisa, purchased from the Breeders Stallion Station, is the winner of G1 Dubai World Cup, G1 Arima Kinen and G1 Satsuki Sho and also the sire of classical winner in his first crop foals.
Kluger, purchased from the Carrot Farm, is a multiple Group race winner in Japan, was placed second at the G1 Elizabeth Cup last year, following the champion mare Winx.
Both stallions were purchased with the valuable assistance of Satomi Oka Bloodstock and Forde Bloodstock and their import processes are ongoing at the moment.
VICTOIRE PISA
(Neo Universe – Whitewater Affair / Machiavellian)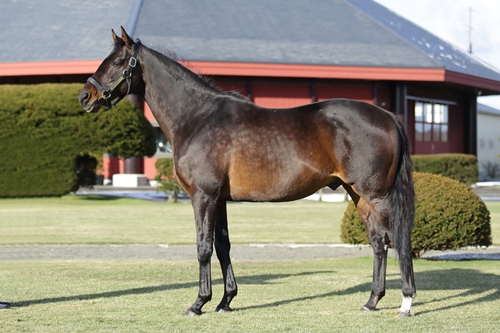 Victoire Pisa was born in 31 March 2007. His sire Neo Universe is a representative of the G1 winner legendary Sunday Silence, with numerous G1 winner foals. Victoire Pisa's dam is Whitewater Affair, Group winner and G1 placed in England, is the daughter of Machiavellian.
Victoire Pisa, starting its racing career in 25 October 2009 at the Kyoto Racecourse in Japan, had 3 victories as 2 year-old in 4 races, 2 of which was Listed. As 3 year-old, he won the G1 Satsuki Sho (Japanese 2000 Guineas) and G1 Arima Kinen, which is one of the most prestigious races for 3-year-old and upwards thoroughbreds. In the same year, he was chosen "Champion 3-year-old Colt of the Year"
Starting his 4-year-old career by winning the G2 Nakayama Kinen in Japan, Victoire Pisa also won G1 Dubai World Cup. He was named "Champion Older Male for 2011" and retired from his racing career in the end of 2011 to stand at stud with 8 wins, 1 place and 2 shows in 15 starts.
Victoire Pisa started its stud career in Shadai Stallion Station, which is one of the most important farms in Japan. He has had 7 different Group winner foals so far: 1 G1, 2 G2 and 4 G3 winners. Being the leader second crop sire in 2016, his most successful foals can be listed as following: G1 Oka Sho (Japanese 1000 Guineas) winner Jeweler, G2 winners Victoria and Scarlet Color, G3 winners Kosoku Straight, Warring States, Breaking Dawn and Red Anemos.
Victoire Pisa's approximately 300 representatives, among 500 starters in 6 years, won 730 races.
KLUGER
(King Kamehameha – Addicted / Diktat)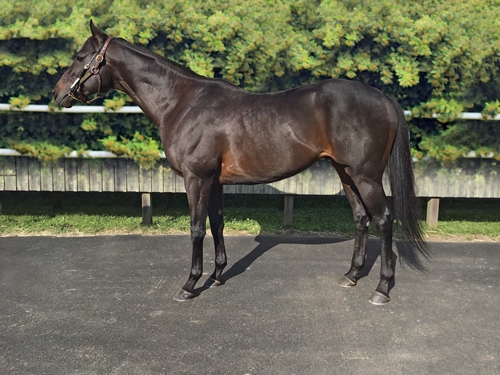 Kluger was born in 26 April 2012. His sire King Kamehameha, leading sire in 2010 – 2011, and his foals are multiple G1 winners. His dam Diktat is the daughter of Addicted, who is a Group winner in Germany.
Starting his racing career in 1 November 2014 at the Kyoto Racecourse in Japan, Kluger had his first Stakes win in 2016 as a 4-year-old. In the same year he won G2 Yomiuri Milers Cup and won G3 Lord Derby Challenge Trophy in April 2020.
Kluger raced in the G1 Queen Elizabeth Stakes in Australia last year, which is the 4th highest prize money race in Australia offering AUD 4 million (approx. 2.4 million euro) and he beat five G1 winners in the race. He was placed second in the race, following the champion mare Winx, who won 33 consecutive races in 2019. After his performance at the G1 Queen Elizabeth Stakes, Kluger found himself among the highest rated horses in Japan.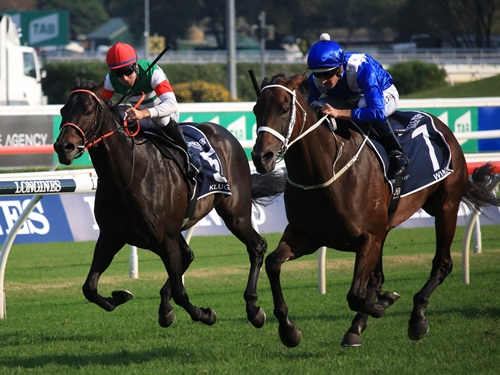 He retired from his racing career to stand at the stud in June 2020, with 6 wins, 2 places and 3 shows in 27 starts.