History
The Turkish equestrian world passed through many phases both before and after the foundation of the Turkish Republic in 1923. Races had been organized primarily in Izmir, then in Istanbul, Ankara, Samsun, Urfa and Bursa. First foreigners, then private individuals, and later still the Horse Owners' Association were responsible for the administration of the races, whose contributions to horse-racing and horse-breeding in Turkey we must duly acknowledge. Still, a relative disorder reigned in the organization of the races during the first years of the republic.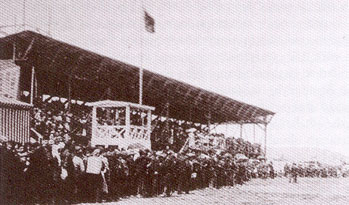 People who generated ideas about the development of horse races - Sait Akson and Özdemir Atman among them - gained the opportunity to implement their ideas in 1950. With the approval of the president and prime minister, the Jockey Club was founded in November 1950 by Mr. Fevzi Lütfi Karaosmanoglu of Izmir, a minister whose family had been riding horses for generations, representative and retired general Mr. Saim Önhon, former horseman Mr. Halim Sait Gürkan, Mr. Nijat Evliyazade of Izmir and Mr. Sait Akson . The first Board of Directors was comprised of the founding members. On April 14, 1951, the first locale was opened on Ziya Gökalp street in Ankara in a ceremony honored by the presence of president Celal Bayar. New members were signed on the same year and the number of members in the Board of Directors was increased from 5 to 7.
The Club was authenticated by the Cabinet as a non-profit organization and was given the name Turkish Jockey Club. In July 1953, ordinance number 6132 took effect, giving the Club authority to organize races under the supervision of the Ministry of Agriculture. Jockey Club of Turkey organized its first race in September 1953 and rapidly launched projects to improve breeding, training and infrastructure.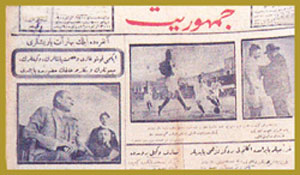 Since its inception, members of the board have strengthened the Club and played the most important role in making horse racing a profitable industry and an income redistribution tool for the country.